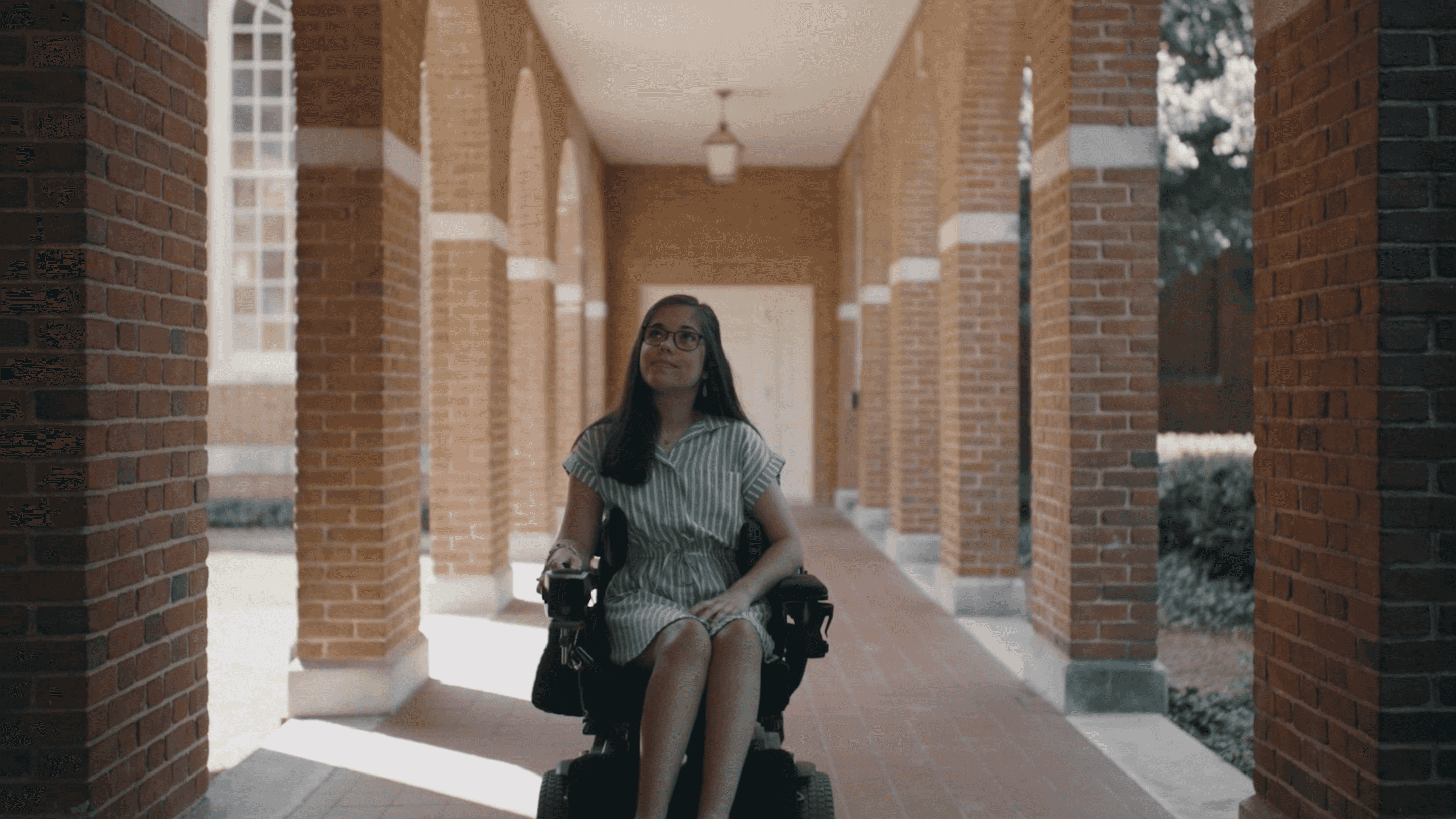 Council for Christian Colleges & Universities: A Dynamic Storytelling Platform
Hundreds of thousands of students attend Christian colleges and universities. These young people live their journeys to distinction in richly varied ways – the obstacles they overcome are as diverse as they are. The Council for Christian Colleges & Universities (CCCU) wanted to build a storytelling platform as a catalyst for these stories. The CCCU knew it needed to own its narrative and frame the truth about Christian higher education; curating and telling the stories of students and alumni across the United States would accomplish that.
The CCCU partnered with Pesch to develop a dynamic, story-based campaign and digital platform to tell its stories and humanize the brand of Christian higher education.
Pesch developed, built, and launched an innovative digital communications campaign, working closely with CCCU leaders. Our mission was simple: show how Christian colleges and universities prepare graduates to think critically, love extraordinarily, and serve selflessly. 
RESEARCH
We conducted extensive social listening research using Pesch's powerful suite of digital analytics tools to review the most-engaged press articles about Christian colleges and universities. These popular stories had collectively earned nearly 143,000 reactions on Facebook, the world's largest social media platform. 70% of those reactions were 'Anger' – both for and against the institutions.
The anger came from a degree of depersonalization. The brand of Christian higher ed was sometimes separated by outsiders from the humans in God's image: the reasons Christian higher ed exists in the first place. 
We learned that Facebook is the dominant platform for Christian college-related social media engagement and conversation. Of the past year's thousand most-discussed press articles about Christian colleges, the stories earned an average 887 engagements on Facebook vs an average of just 13 on Twitter. 
We also learned that video was the most successful content type. Video earned more than five times more engagement than posts that used text alone, links, photos, or graphics.
STRATEGY
We realized we had three opportunity areas:
We could (and needed to) personalize the Christian higher ed experience
We needed to create content that's easily consumable and shareable on social platforms, especially Facebook but also Twitter, Instagram, TikTok and YouTube.
We knew we should build our storytelling platform around video, as the most-engaged content type on our topic
We also defined our audience segments to focus on 1) Christian parents of college-considering students, 2) Current Christian college students, and 3) The general public. Then we ran representative message tests to each segment, testing the clarity, affinity towards, and personal relevance of multiple messages we had workshopped in individual interviews with Christian leaders. Our quantitative research showed that messaging focused on "journey" scored 4-10 points higher across segments than the other messaging we had developed (which focused on Christian themes like "light" and "impact").
Throughout the creative and message development process, we worked with senior communications and marketing leaders from top CCCU institutions (Samford University, Lipscomb University, Baylor University, and Biola University). 
STORYTELLING
We partnered with Spirit Juice, a leading video production studio, to travel to seven CCCU campuses across the United States, where we captured interviews with 10 individual students and alumni
We worked with leading digital agency and web design firm Longbeard to produce a responsive campaign website (JourneyToDistinction.com); we also stood up email autoresponders and integrated a story capture section of the site to solicit new stories for the platform, ensuring its long-term value
We built integrated social media packages and asks of key campus partners, ensuring we launched with a splash and completely organically, minimizing the need for a promotion budget
LAUNCH & SCALE
The campaign was introduced by Pesch's Matt Salisbury at CCCU's International Forum in Dallas, TX in February 2022
Matt's main stage presentation ended with a simple call to action: he asked the 1,000+ audience members (all Christian campus leaders and administrators) to visit a microsite and sign up to participate in the campaign's launch
We signed up 32 nationwide campus launch partners for the campaign who continue to drive campus-level media coverage, social media sharing, and email channel inclusion for the campaign, significantly reducing/eliminating ad spends by emphasizing a shared media approach
While the Journey to Distinction campaign continues, it is on track to meet or exceed all initial objectives and KPIs by July 2022. The campaign website's most popular pages are more engaged-with and more shared than opposition websites. With dozens of student stories shared with tens of thousands of targeted people, Christian higher ed's leading storytelling platform is off to a strong start.